Overview
Pendulum Instruments High Voltage Linear Amplifiers are general purpose broadband linear amplifiers having a fixed or variable amplification, and capable of bipolar or unipolar output. The amplifiers outputs are linear from DC up to Megahertz range, and exist in Single-Channel and Dual-Channel versions.
Pendulum Instruments High Voltage Linear Amplifiers are valuable tools, for research institutes, R&D labs and component manufacturing industries, in a wide range of applications. Common examples are driving piezo actuators, MEMS, OLEDs, liquid crystals, etc.
The amplifiers are designed to drive resistive and/or small capacitive loads. The output is equipped with a current limiting circuit that withstands accidental short-circuits.
Benefits
Ultra-linear Amplifiers from 70Vp-p up to 800Vp-p
High output power, up to 2A output current
High Bandwidth, up to 5 MHz
High Slew rate, up to 500V/μs
Low output impedance, down to 0.1 Ohm
Wide range of models to suit any performance and/or budget demand
Single-channel Amplifier selection
We offer a wide range of Single-Channel High-Voltage Linear Amplifiers to suit any performance demand for Output voltage, Output current, Speed/Bandwidth and/or budget.
Select your Amplifier from one of our 4 series:
F-series (F10A, F20A) – Low Cost series
A-series (A400. A600, A800) – High Voltage series
P-series (P100, P150, P200) – High Power series
PV-series (F30PV, F70PV) – High Speed series
Explore details of the individual models to the right.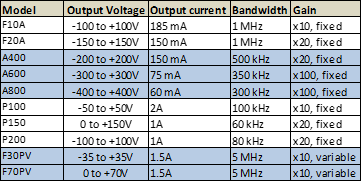 For Dual-Channel Amplifiers, please visit Dual Channel High Voltage Linear Amplifiers
Single Channel High Voltage Linear Amplifiers
A400
Single Channel High Voltage Linear Amplifier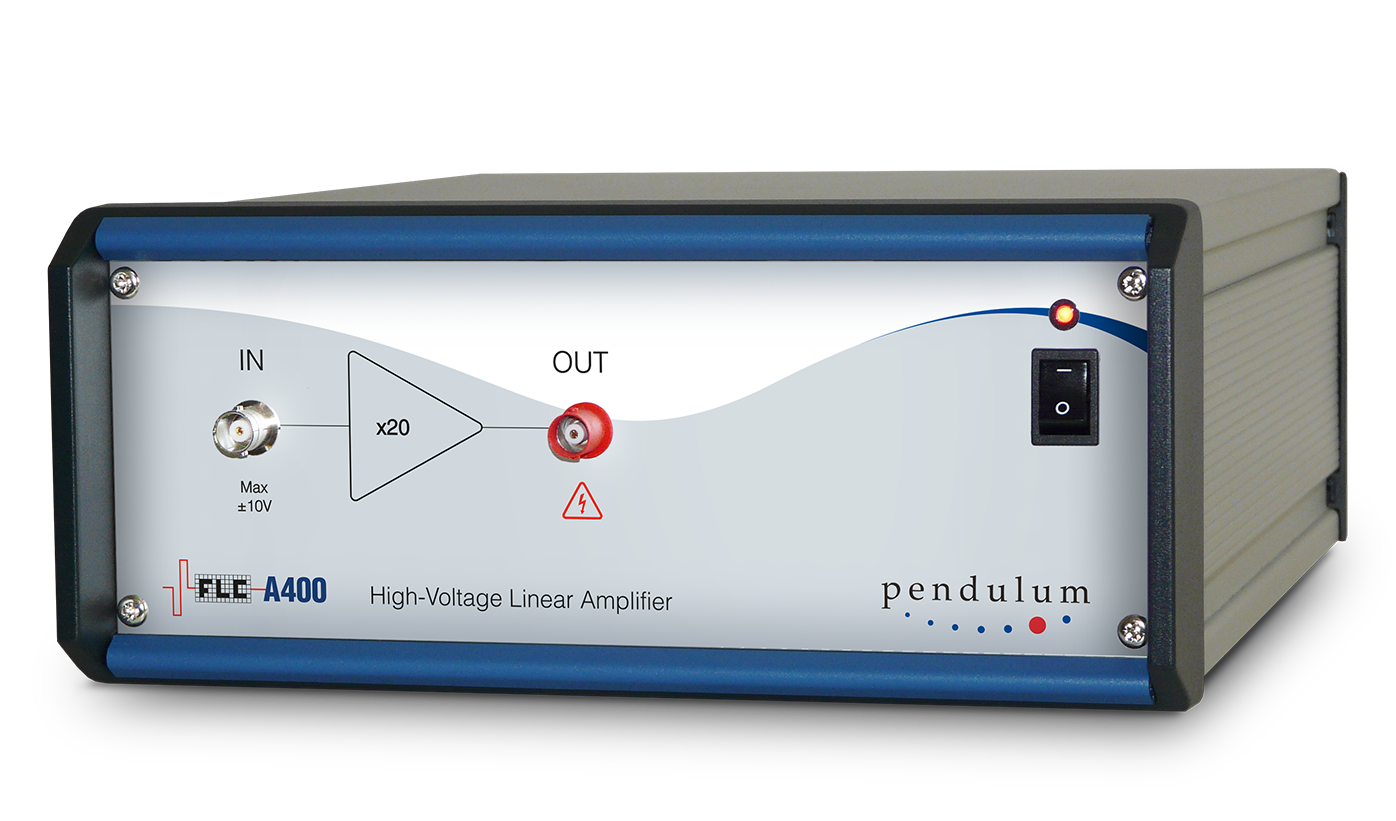 A600
Single Channel High Voltage Linear Amplifier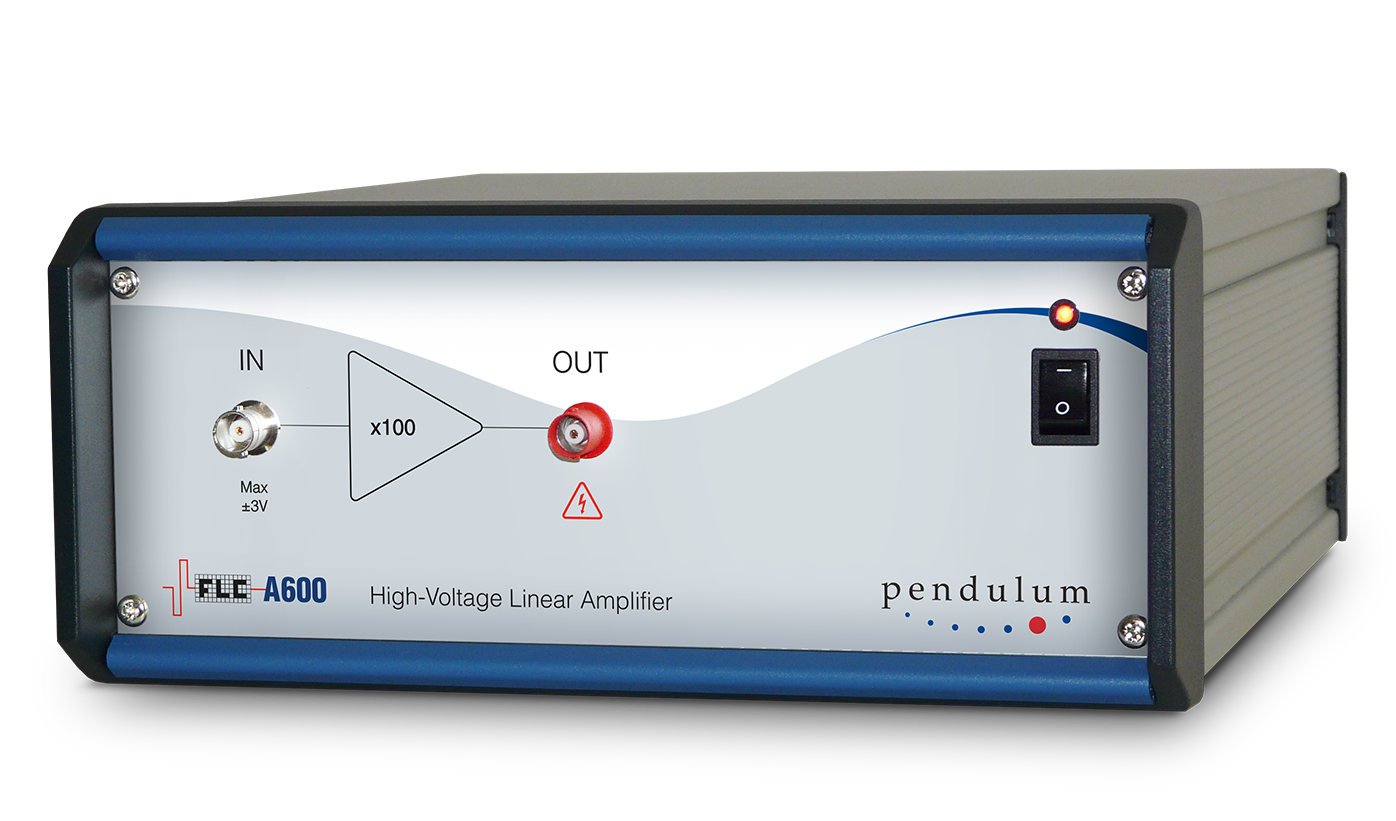 A800
Single Channel High Voltage Linear Amplifier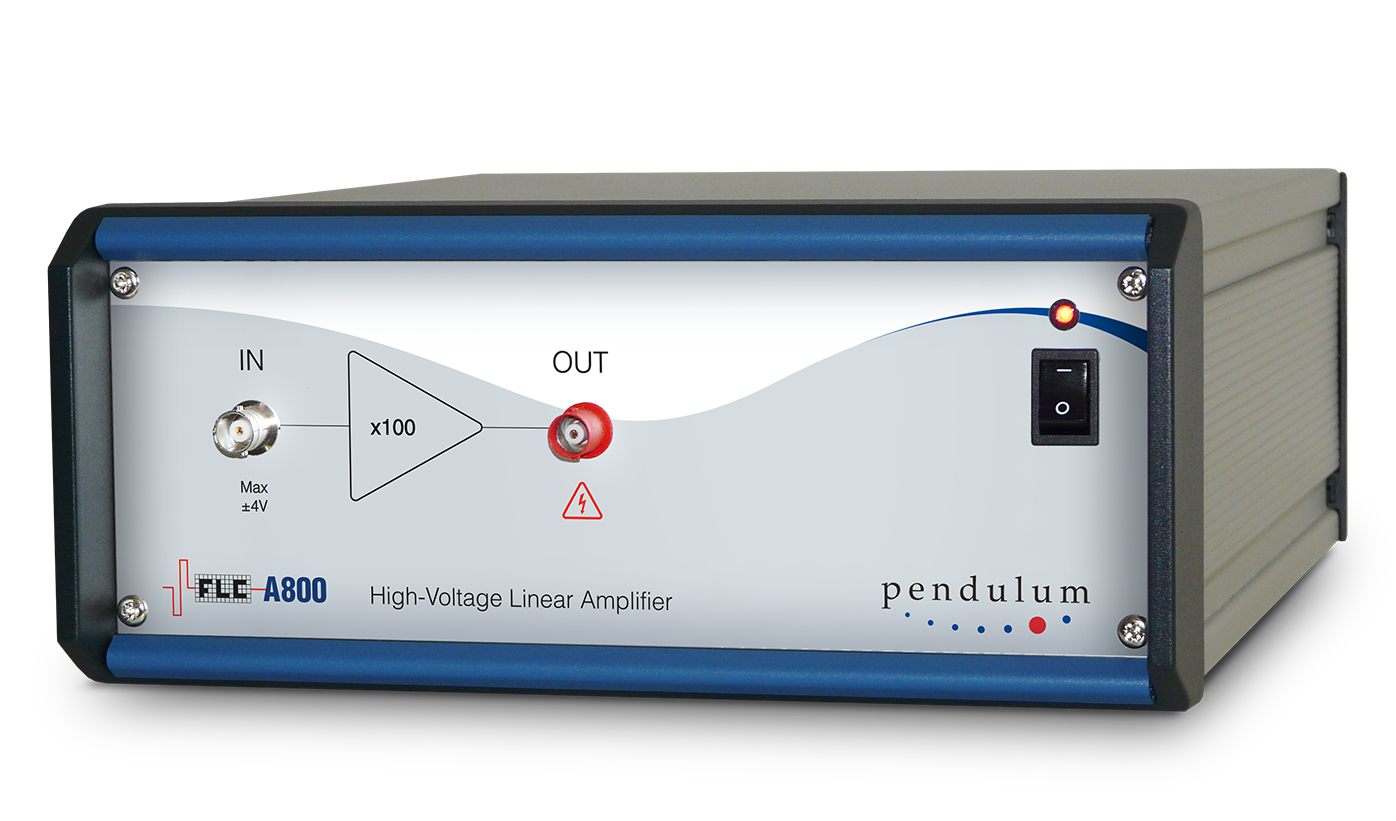 F10A
Single Channel High Voltage Linear Amplifier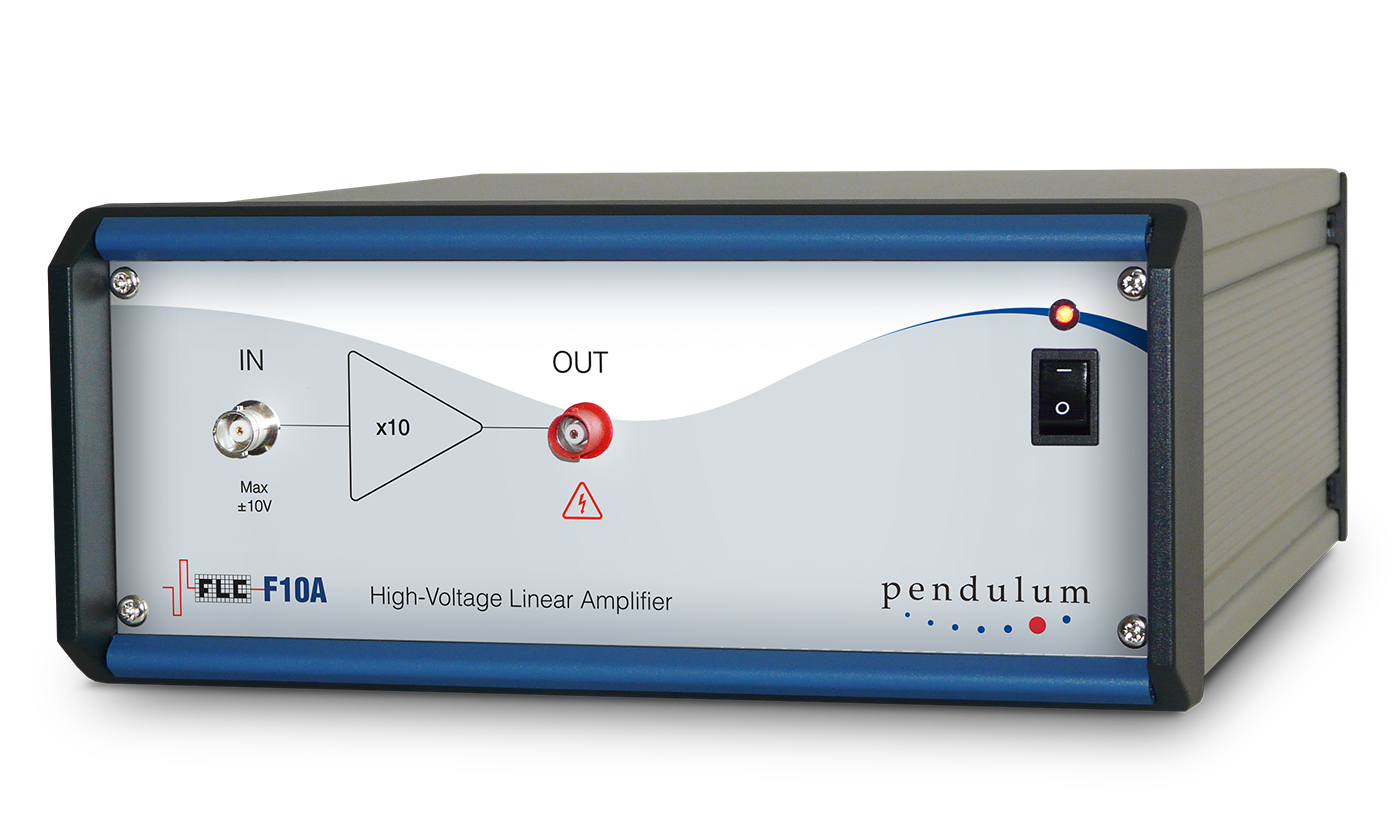 F20A
Single Channel High Voltage Linear Amplifier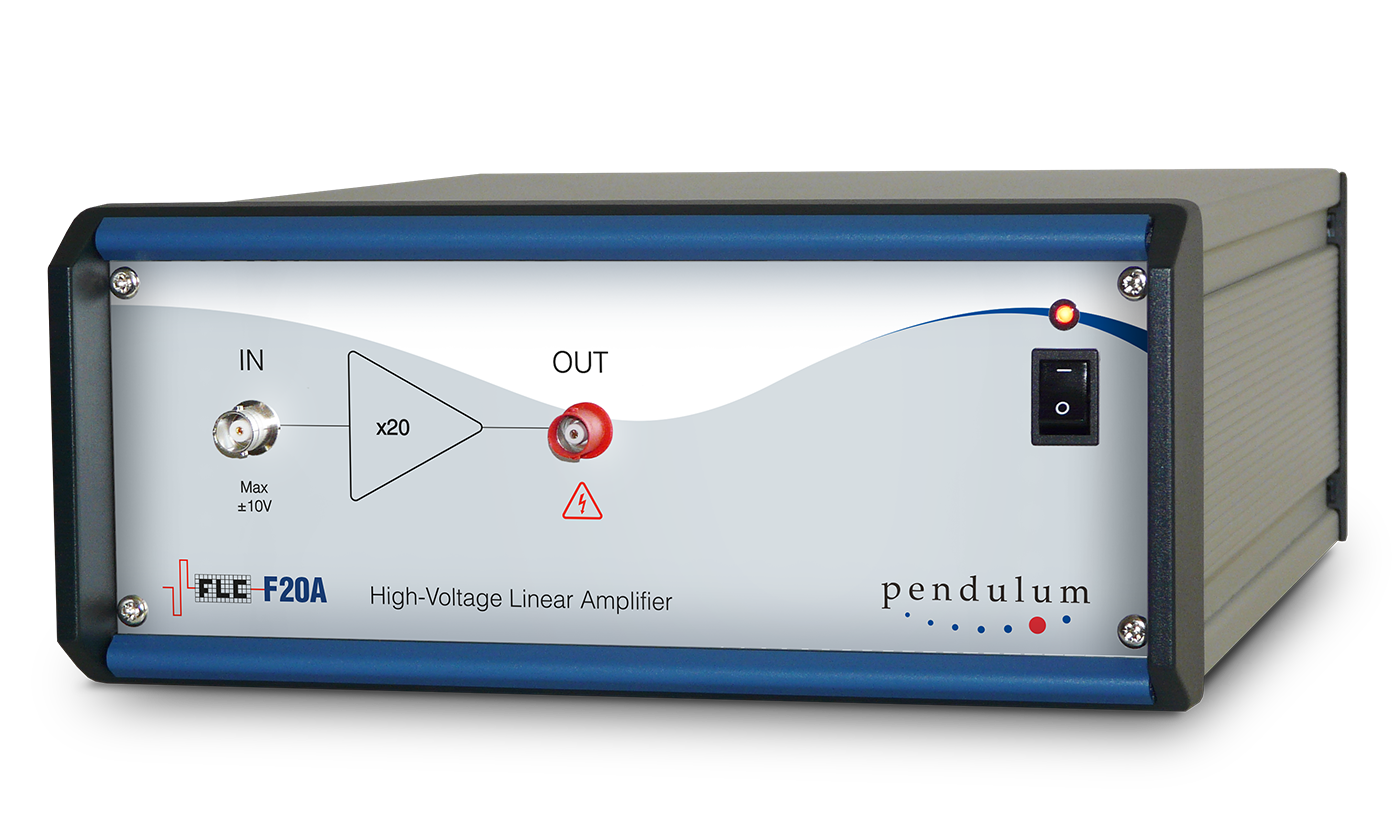 F30PV
Variable Gain High Speed Linear Amplifier
F70PV
Unipolar Variable Gain High Speed Amplifier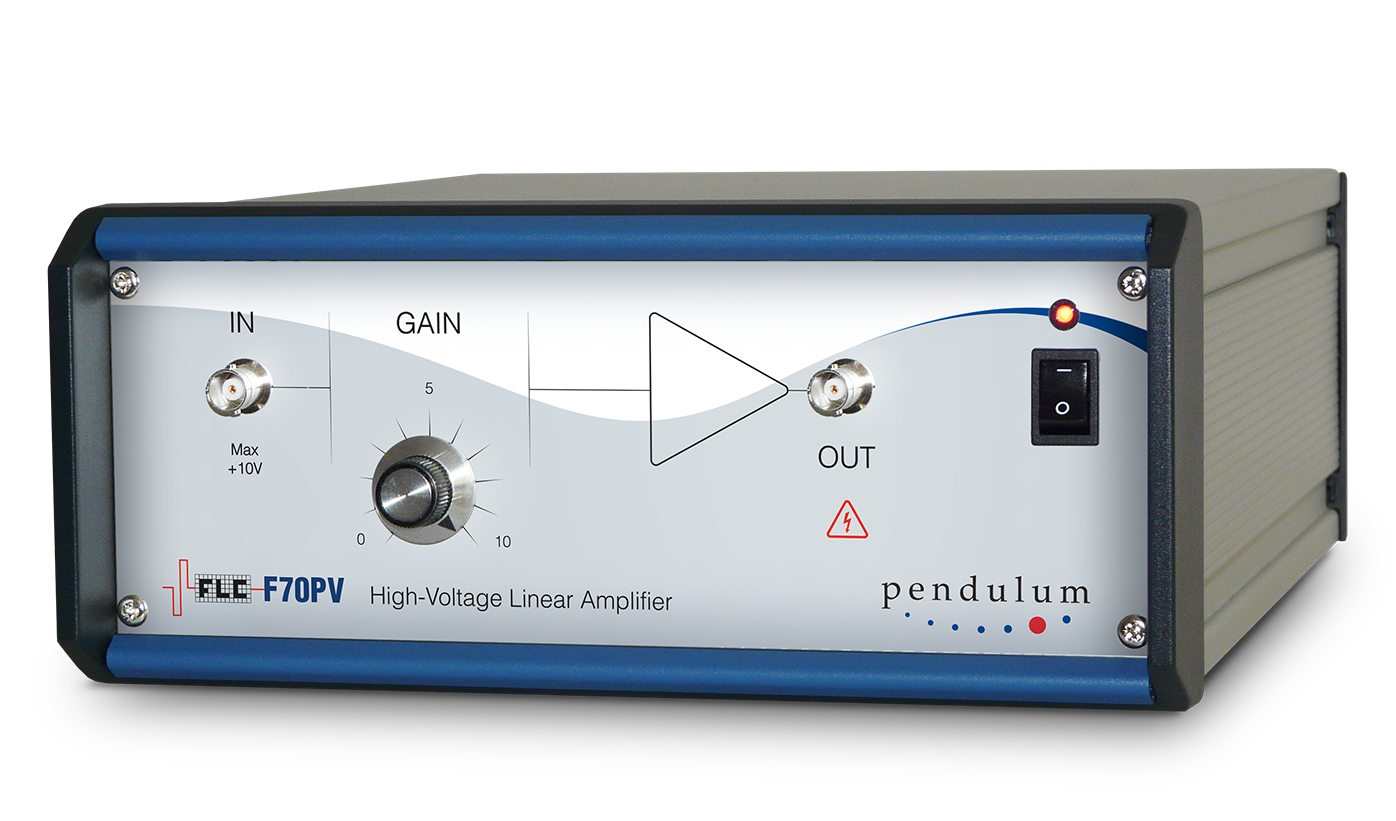 P100
High Voltage High Current Linear Amplifier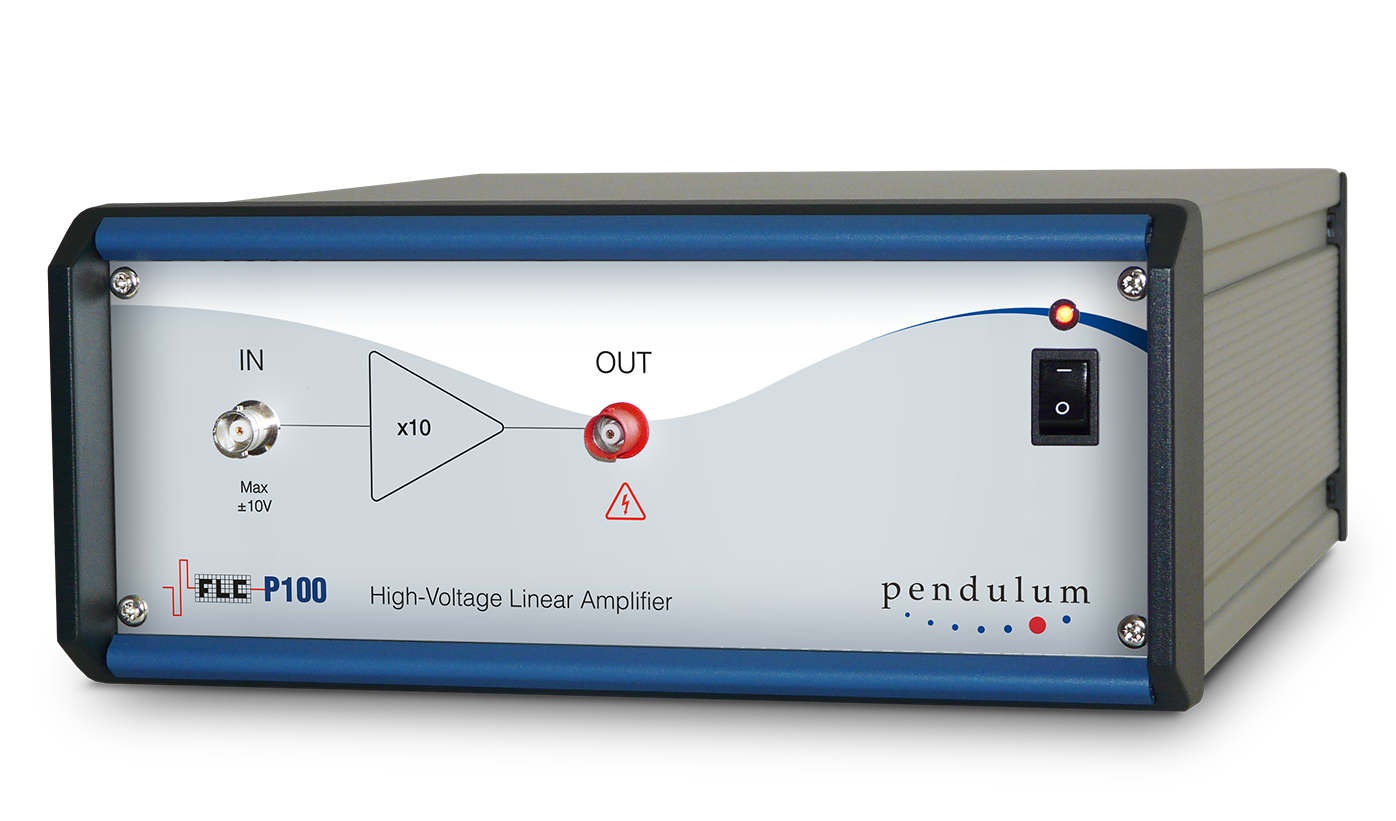 P150
High Voltage High Current Linear Amplifier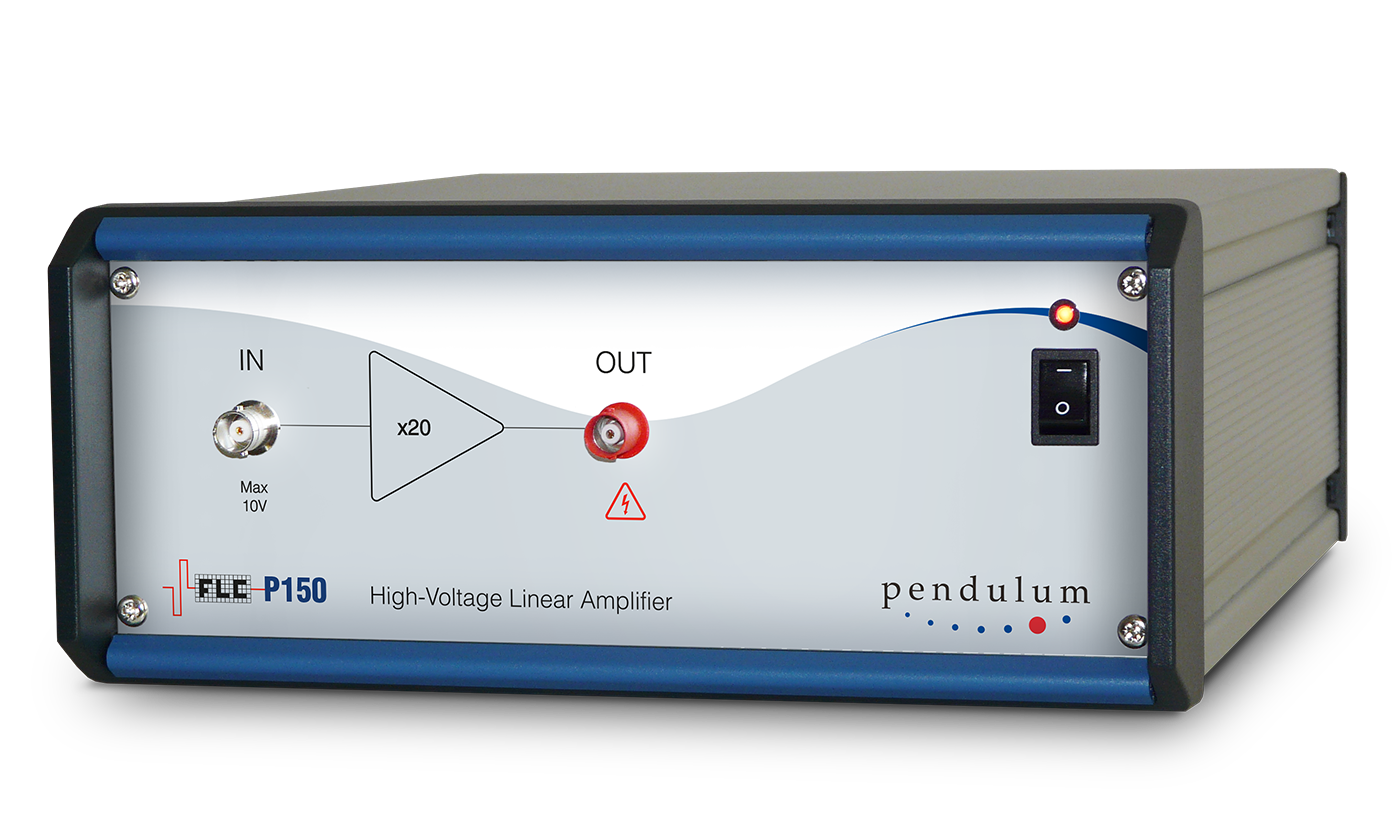 P200
High Voltage High Current Linear Amplifier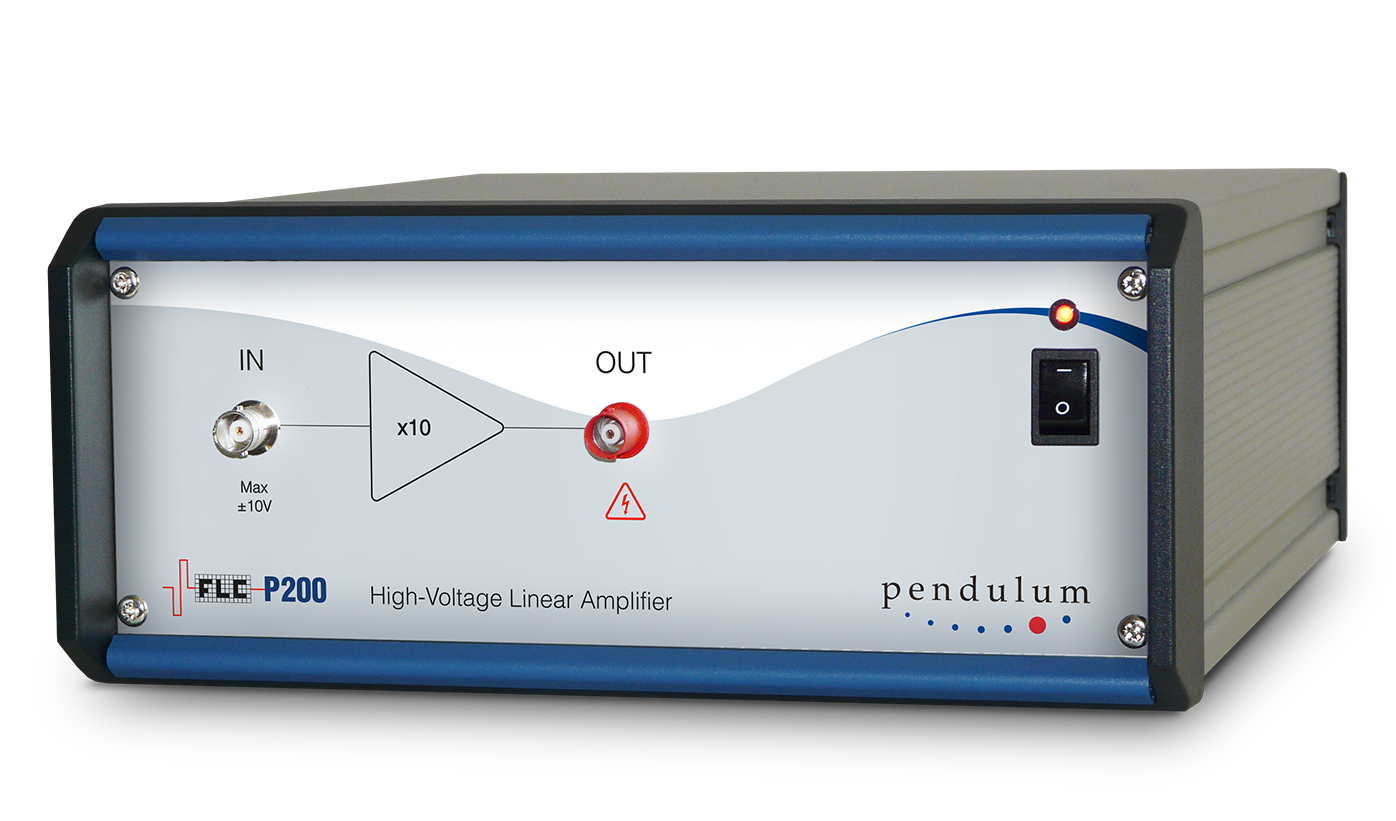 See our application packages for specific test requirements, then tell us what else you need
Send product enquiry